Albion Dietitians provide free face to face, phone or email consultations for clients living with HIV. Call 9332 9600 to arrange an appointment with an Albion Dietitian.
Despite a reduction in the incidence of some oral symptoms with current antiretroviral therapy, oral health remains a concern for people living with HIV (PLHIV). Every health care worker can participate in the prevention of oral health problems in PLHIV. An assessment and referral tool is available to assist you start a conversation with your clients about oral health. We recommend this at least annually to help PLHIV maintain a healthy mouth.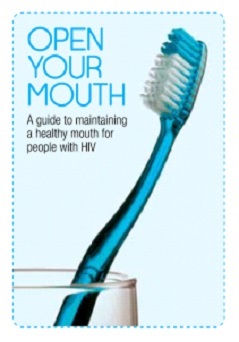 This tool also contains information on:
Financial assistance and subsidised dental services for people with HIV who hold a health care card or pension card.
A list of local private dentists.
A guide and contact details for public dental care referrals.
'Oral Health Specialist Referral Form' for doctors who need to refer patients directly to a public dental care specialist.
Finding a dietitian. A dietitian can provide advice on eating to prevent dental decay and erosion or if symptoms are present.
An oral health and HIV online course is also available through Albion Education. For booking and more information please click here.
"A guide to maintaining a healthy mouth for people with HIV" booklet is available for your clients. Hard copies are also available from HIV services in NS.